Our Values
Whorouly Primary School is committed to providing a safe, supportive and inclusive environment for all students, staff and members of our community.
Our school recognises the importance of the partnership between our school and parents and carers to support student learning, engagement and wellbeing. We share a commitment to, and a responsibility for, creating an inclusive and safe school environment for our students.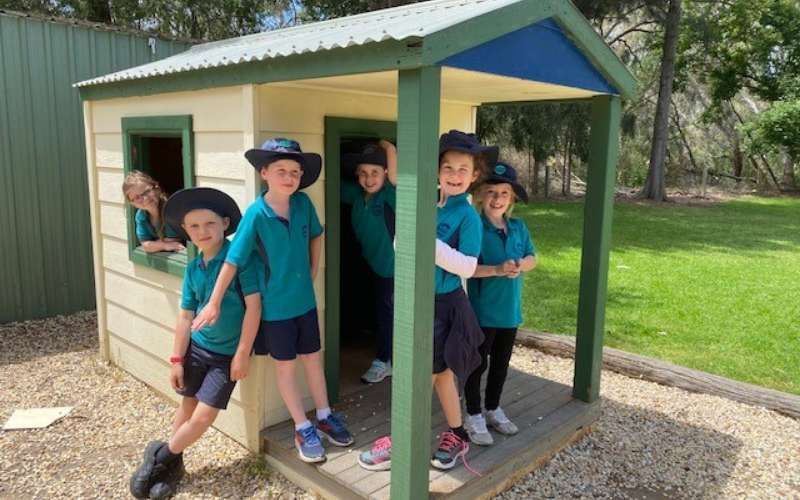 Our Beliefs
The following values underpin the beliefs of the Whorouly Primary School community and provide the basis for our actions:
Learning

Acquiring academic, social, physical and emotional knowledge and skills.

Relationships

Developing authentic relationships where mutual respect and support are promoted.

Persistence

Cultivating a positive work ethic and managing challenging situations as they arise.

Respect

Building respect for self and others, our community and the environment.

Teamwork

Working co-operatively with others towards common goals.
---
Our Vision
Our vision is to continually develop an engaging learning environment that promotes academic success along with social and emotional wellbeing, where all students are supported to reach their full potential to enable them to function effectively in a global community. The values and beliefs of our school reflect those of the broader Whorouly community.
---
Our Mission
Our mission is to provide a safe and inclusive learning environment for our students to become the best version of themselves socially, emotionally and academically. 
---
Our Objective
It is the intent of our school to maintain happy students, happy parents and happy staff by continuing to invest our energies in developing the capacities of all stakeholders and ensuring that we are actively engaging in a process of improvement.